Golf is a lavish game, with some of the world's richest golfers in it. This engaging game might take an hour for you to learn but a lifetime to be an expert in. Though this game looks pretty simple in reality, it is one of the toughest games that require precision. Legends like Tiger Woods and Rory McIlroy have already set the bar so high for emerging players that if they want to top that they have to bring their 200 percent. Here are our Top 10 Richest Golfers on the all-time list.
1. Tiger Woods
Net Worth in 2022: $800 Million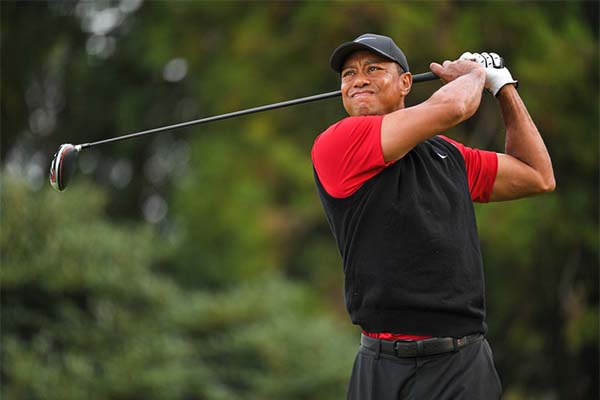 At the top of our list of the top 10 richest golfers of all time, we have Tiger Woods. He is probably the most popular golfer on the face of the earth. He is known to be the money machine with a net worth of 900 million dollars. Tiger woods has achieved its place among the most popular athlete on social media. Throughout his career so far he has won tons of major championships.
Woods has won 80 PGA Tours and 14 majors. He has a handful of endorsement deals and sponsorships which fetch almost 20% of his net worth. He is amazingly rich and he has earned it in every possible way.
2. Arnold Palmer
Net Worth in 2022: $700 Million
At number 2 in our world richest golfers list is Arnold Palmer. Palmer is a well-known professional American golfer who is one of the greatest golfers of all time. He has won several PGA Tours as well as the Masters Tournament four times during his career. He has also won many awards and everyone knows him as a humble person. His company, Arnold Palmer Enterprises, deals with the licensing, endorsements, spokesman associations, and commercial partnerships of all things Arnie. He is the kind of sports icon that all athletes aspire to be.
3. Greg Norman
Net Worth in 2022: $500 Million
He is a well-known Australian former golfer and a business person. Greg Norman is best known for winning 91 international tournaments, including 20 PGA Tours and two majors: The Open Championships during the years 1986 and 1993. Off the course, he established his own golf course design company; he has his own clothing line, and also got into the wine industry in 1996. Norman maintains all his business interests under the umbrella of his company Great White Shark Enterprises.
4. Phil Mickelson
Net Worth in 2022: $400 Million
Popularly known as "Lefty", Phil Mickelson is a famous American golf player. He became a pro golfer in the year 1992 and has been America's most well-off player in this sport. He ranked 2nd in the world by the Official World Golf Ranking several times. Mickelson has currently a net worth of 400 million dollars. This professional golfer was included in the World Golf Hall of Fame.
5. Jack Nicklaus
Net Worth in 2022: $320 Million
This famous former professional golfer was born on 21 January 1940. Jack Nicklaus is one of the greatest golfers of all time. This golfer has a net worth of 320 million dollars in 2021. His Fans call him The Golden Bear. He has won a total of 18 major championships. Besides that, he has 73 PGA Tour wins. Nicklaus has also earned his place in the World Golf Hall of Fame in 1974. He is the founder and host of the Memorial Tournament at his own club called Muirfield Village in Dublin, Ohio. Off the course, he designed many golf courses and penned several books. PGA named him Player of the Year five times during his golfing career.
6. Gary Player
Net Worth in 2022: $255 Million
Born in 1935, one of the wealthiest golfers Gary Player is a retired South African professional golfer. He is widely considered to be one of the greatest golfers ever. Gary began playing golf at the age of 14 and within 3 years he became a professional. This player has won nine major championships on the regular tour and nine major Championship Tours. He has been an international ambassador of the game for generations and sports. This amazing golfer also owns a course design company, his real estate company, and his foundation, which promotes underprivileged education around the world.
7. Rory Mcilroy
Net Worth in 2022: $220 Million
Born on 4th May 1989, Rory Mcilroy is a professional golfer and rated among the top richest golfers. He is a member of PGA as well as the European Tours. Since starting professional in 2007, he has won 13 times on the PGA Tours, including four major championship tournaments. Mcilroy has also won 13 times on the European Tour. He has been in the Nike stable since 2013 with a payment somewhere in the ballpark of $10-$20 million per year. The Northern Irishman also replaced Tiger Woods as the face of the EA Sports PGA Tour video game.
8. Fred Couples
Net Worth in 2022: $125 Million
Frederick Steven Couples, an American pro golfer who is one of the richest golf players, was born in 1959. He played for PGA Tour as well as the PGA Tour Championship. Previously being the world no. 1, Fred checks into the list with a net worth of $150 million. He successfully has won 64 professional tournaments. In 2013 Couples was inducted into the Hall of Fame.
9. Jordan Spieth
Net Worth in 2022: $115 Million
Spieth picked up quite a few accolades at just 25 years of age. He was born in an athletic family on 27th July 1993. He started as a baseball player and later discovered an interest in Golf at the age of 12. Jordan is a 3-time major winner and has earned his money from a combination of impressive wins. He also endorsed brands including Wheaties, Coca-Cola, and Rolex. Back in 2018, he was among the top #25 highest-paid athletes. Currently, he holds a net worth of $130 million.
10. Ernie Els
Net Worth in 2022: $85 Million
Theodore Ernest Els was born in 1969 in South Africa. He is a pro golfer who also goes by the name "The Big Easy" due to his dominating stature of 6 feet and 3 inches tall. His fluid golf swing also adds up to his nickname. Ernie has had an impressive golfing career with a long list of victories.
He has won 19 times on the PGA Tour and 28 times on the European Tour, topping the order of merit list in 2003 and 2004. The South African won 65 times, including four major championships, and was introduced into the World Golf Hall of Fame in 2011. He is also one of six golfers who won the U.S. Open and the Open Championship, twice.
When he is not on the golf course, he is involved in running a course design business. Ernie also runs a charitable foundation that supports golf among underprivileged kids in South Africa.
SUMMARY:
The list is made according to the golfers' net worth, incomes, and popularity. These were the Top 10 Richest Golfers of All Time. If you feel like we have left something out, please let us know in the comments below and we'll get back to it as soon as possible. Besides, we hope you have enjoyed reading the list of the wealthiest golfers.
Also, If you want to play golf but don't have enough players, try Deemples! It's where golfers connect and you can find other golfers for games, practice, and make new friends. Through the Deemples Golf App, you can create your own game & let others join you or you can join other's games.
Frequently Asked Questions:
Who is the richest golfer in the world?
As of 2022, Tiger Woods remains in the top spot for the richest golfer in the world.
Who is the richest golfer in the United States?
Being an American-born, Tiger Woods has been acclaimed as the richest golfer in the United States, and in the world.
Who is the highest-paid golfer of all time?
In 2022, totaling over $120 million in revenue is none other than the highest-paid golfer himself, Tiger Woods.
Is Greg Norman a billionaire?
No. Greg Norman is not a billionaire, though he seems to be doing all right with his small net worth of only $500 million. Not to mention his $50 million yearly income and his lavish lifestyle. So, It's safe to say he is one of the most successful golfers today.
Who are the richest PGA Tour players?
As of 2022, the richest PGA Tour player is Scottie Scheffler ($10 million in earnings), followed by Cameron Smith ($6 million) and Sam Burns ($4 million).