Born on January 21st, 1940, Jack Nicklaus has made a name for himself by winning a total of 73 PGA tour tournaments and winning 18 Major championships which he has ranked 1st in the category of Major championships wins in a golfer's professional career. In our article, we will be talking about Jack Nicklaus net worth and his golfing career. Read the whole article to know more!
Golf Career
Started at the age of 21, Jack went on to win 4 major championships within a year at the age of 26. He was the youngest player ever to win all 4 majors. He has also become the oldest player to win a Major at the age of 46. Accordingly, Jack is very selective towards the competition he joins and because of this, he has competed in more majors than any other golfers during his time.
Jack Nicklaus Net Worth
Jack Nicklaus is currently retired now with a net worth of $400 million. He is usually known by his peers as "The Golden Bear". Besides winning tournaments, his earnings also come from designing golf courses. He is considered to be a very accomplished businessman who runs one of the largest golf course design companies in the world. Jack made his final appearance in this professional career in 2005 at the PGA Tour Champions (previously known as Senior PGA Tour).
Jack Nicklaus also sits at the fourth-highest earning athlete of all time. He is just behind his former rival, Arnold Palmer, Tiger Woods and Michael Jordan. Jack's $1.15 billion career earnings did not come solely from his career wins. More of his earnings came from this company, Nicklaus Design that he started nearly 51 years ago. The company reported to have developed more than 425 courses in over 45 countries. Besides that, Jack has also a line of golf balls and licensed his name to the AriZona Beverage company for a branded lemonade. He also marketing deals with Perry Ellis, Rolex, and many others.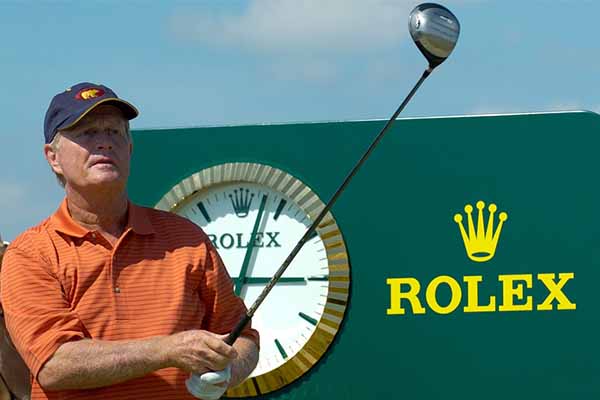 To honor "The Golden Bear's" achievement both on and off the course, his alma mater, Ohio State University has built a museum to celebrate his achievements. Scotland even went a step further to put Jack on a commemorative five-pound note. He is the only non-royal living person in history to have appeared on a British banknote.
There is a main hospital and eight satellite outpatient centres under the Miami Children's Health System. This hospital was officially renamed as Nicklaus Children's Hospital. After both Jack Nicklaus and his wife. Barbara donated through the Nicklaus Children's Health Care Foundation worth $60 Million in 2015. Jack has raised and donated hundreds of millions of dollars to charity. Now we know why Scotland has put him on a commemorative bank note!
Summary
Did you find our article interesting? Want to read more articles like this, check out- Tiger Woods Net Worth article. In Deemples we have lots of interesting articles just for you. Don't forget to check our website!
Also, If you want to play golf but don't have enough players, try Deemples! It's where golfers connect and you can find other golfers for games, practice and make new friends. Through the Deemples Golf App you can create your own game & let other's join you or you can join other's game.