Golf is such a beautiful sport. Wherever you play, the conditions and layouts are different. Unlike other sports where there is a court or field, golf courses vary a lot and it's amazing that you get to experience different golf courses all around the world! One essential for these golf vacations is finding the best travel golf bags.
By getting good travel bags, you can bring all your golf clubs without the fear of damaging them. Your beautiful and expensive clubs. How would you feel if it gets damaged while travelling?! It definitely hurts as these golf clubs are not cheap! Here are some of the best travel bags for club protection
Best Travel Bags For Golf Club Protection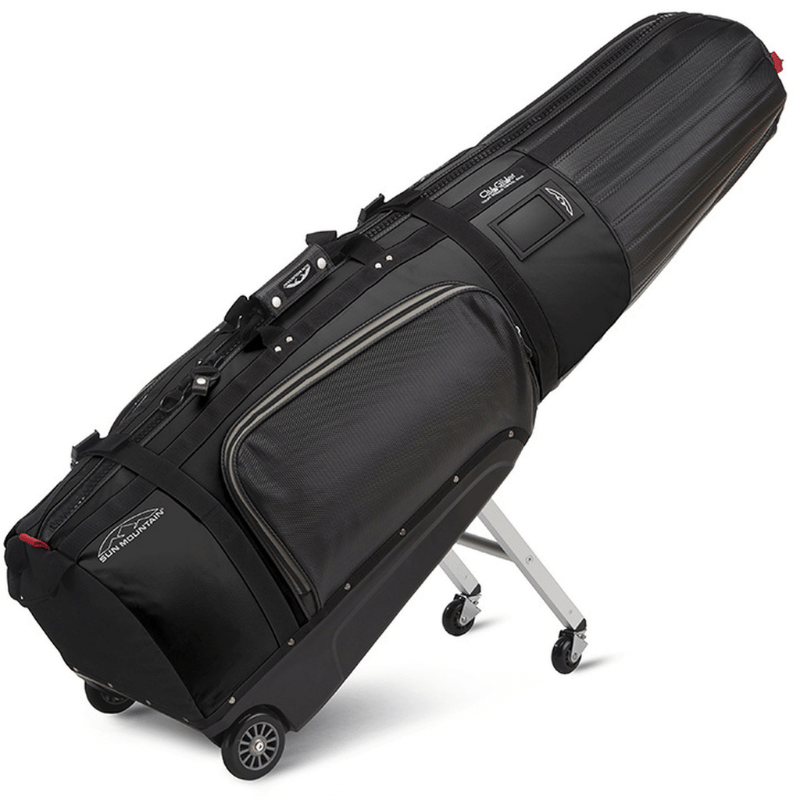 The Clubglider Tour Series from Sun Mountain is the ideal Tour Series cart bag. It can hold up to a single cart bag or stand bag. One of the key aspects of the bag is the patented leg mechanism which makes it easy to pull a loaded Clubglider.
Pros
Fits stand and cart bag with ease
Easily maneuverable
Durable
Offers premium club protection
Cons
Zipper is located in the middle of the bag
One of the heaviest bags tested
The Amazon Basics Soft Sided Travel Bag is a premium soft-sided golf travel bag made of durable 1800D polyester fabric. It can stand up on its own when holding a set of clubs. Furthermore, the internal and external compression straps keep golf clubs secure. The top section of the bag is also heavily padded to further protect club heads.
Pros
Best value travel bag 2021
Strong durable material
Smooth wheel system
Padded head section
Huge storage space
1 year warranty
Cons
The name CaddyDaddy might feel a little odd but if you can get over the name, you'll find a bag that is surrounded by 1800D nylon fabric. It has compression straps to keep your clubs secure and rubber and padded nylon handles at the top along with additional padding to protect your clubheads. Moreover, it can store cart bags and stand bags easily. The unique feature is that this travel bag is a super soft 9 pound design.
Pros
Accommodates stand and cart bags easily
New internal compression straps to keep your clubs secure
It's super easy to fold up and put in a storage cabinet
Molded luggage tag and business card window to find your bag quickly off the carousel
With 3 outside pockets, there is plenty of room to store clubs, shoes, rain gear and more
The 9 pound design is a huge pro
Cons
Lack of reinforcement around the clubs themselves
Very little padding next to the heads themselves to make sure to pack extra towels for protection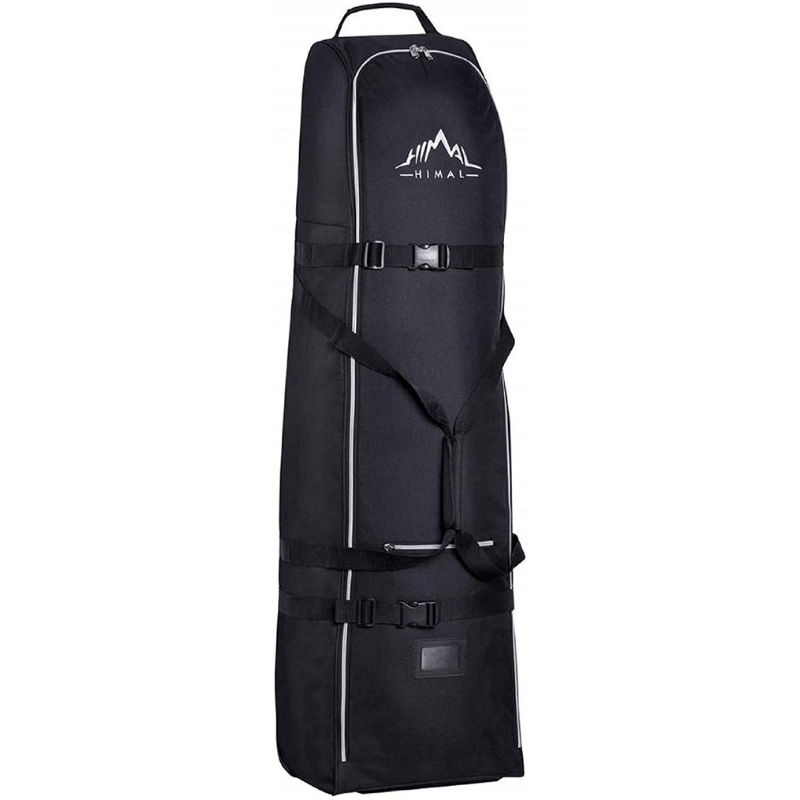 The Himal Soft Sided Travel Bag is a travel golf bag made of premium 600D heavy duty polyester oxford which is tough enough to protect your golf clubs during travel. This travel golf bag comes with a soft cushion and carrying handles. The velcro carrying handle is particularly useful to help carry the golf club travel bag whether at the airport or station. Additionally, the quality wheels provided makes your trip more comfortable and convenient.
Pros
Heavy duty velcro carrying handle
One external pocket for additional shoe storage
Business card holder on the front of the bag for easy verification
Made with 600D Polyester oxford materials which is very durable
Cons
Warranty information is a little vague. Not much information to be found on total warranty lengths
The Club Glove Last Bag comes in 3 different forms, the Last Bag Collegiate, Last Bag Large Pro and Last Bag TOUR XL. Each of these models has a variety of 23 colour schemes to fit your liking. This brand is used by a lot of Touring golfers. The Last Bag is collapsible and accommodates nearly any golf bag and up to a 47 inch driver, plus room for gear and golf accessories. One of the best travel bags for golf.
Pros
Very spacious
Excellent and reliable zipper and clasp system to keep clubs from rattling around
Lifetime warranty
Extra padding around where the club heads go
Only experiences 2 breakages per year OVER ALL PGA and LPGA Tours
Reliable and durable
Cons
The only con would be the pricing of the bag. It is quite expensive
Summary For Best Travel Bags For Golf Club Protection
Make the right choice when you buy a golf travel bag. Find one that is reliable and durable so that it can last you forever! On top of that remember to get one that can prevent any damage to your clubheads. We do not want our club heads scratched!
If you have found the best travel bags for golf and want to use it for your golf vacations, please check out some of the best luxurious golf resorts that you can visit around the world! On top of that, check out what golf privileges you get if you do have any of these credit cards in the US or credit cards in Malaysia. They offer golf privileges around the world!
Deemples is a golf app that allows golfers to connect with other golfers around them. With this app, you never have to worry about not being able to get a golf game in when your golfing buddies are not available. You can easily find other likeminded golfing buddies on our app to play with! Download the Deemples app and host or join games today! Never golf alone again.