Deemples Monthly Medal is a monthly tournament organized by Deemples Golf App to initiate a stroke play competition, which utilizes the Deemples Handicap System on the app. The Deemples handicap was designed so that every golfer is able to get a proper and fair handicap at no cost to them.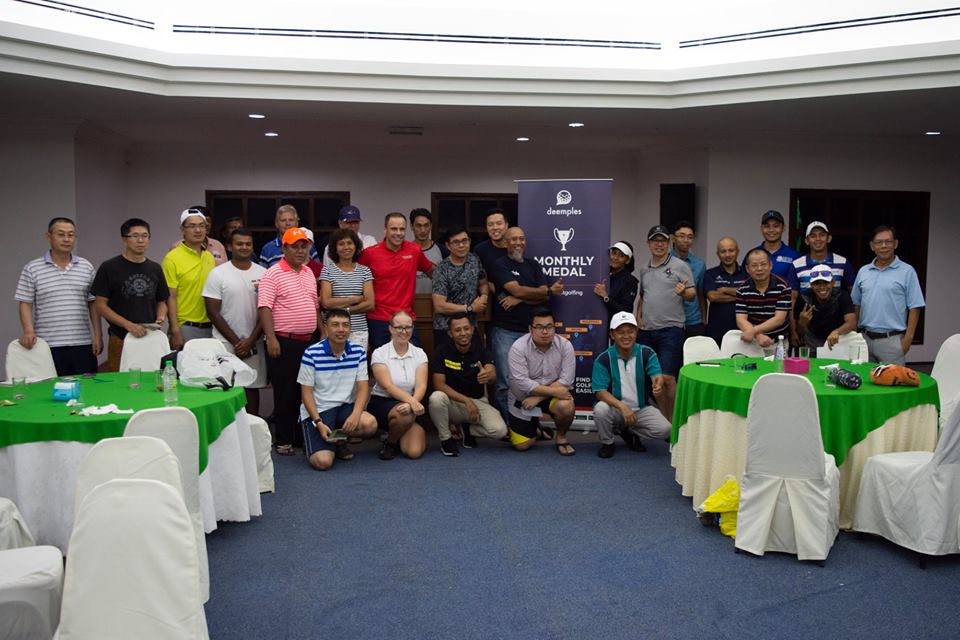 Why We Created Deemples Monthly Medal:
The reason we created this tournament is so that golfers now have a competitive platform that they can play and win fairly. Here in Asia, we all have experienced amateur tournaments. Even while using official handicap systems: handicaps are not updated or sometimes manipulated. Hence we see golfers winning with net scores of 10 under or more.
One of the main reasons for this manipulation is usually the large prizes at stake – cars, houses, watches, etc. This puts honest golfers who have properly maintained handicaps at a disadvantage.
We wanted to make sure honest golfers have a platform that they can compete on, which is why we created the Deemples Monthly Medal. So that everyone only competes off the Deemples handicap system.
The golfer cannot submit his/her own scores to get the Deemples handicap. But will need two other golfers in the same flight to submit similar scores, for it to count towards their handicap.
Prizes For Deemples Monthly Medal:
Prizes are also kept to a minimal, and normally include green fee vouchers from golf courses, and small branded merchandise. Bragging rights are the most valuable prizes in these tournaments, since golfers are winning it fair and square.
But we are so happy to announce that starting from June 2019 till December 2019 all our Monthly Medals Prizes will be sponsored by adidas Golf.
So Far in Deemples Monthly Medal:
We've had 6 monthly medals this year already. Each monthly medal has had over 40 players each. Were held at:
We want to thank all of the golf courses for hosting our Monthly Medals. Also, want to thank everyone who joined because without the golfers there will be no Monthly Medal.
Monthly Medals 2019 Schedule:
Come play at the Deemples Monthly Medals. Register for the next one on the Deemples app. Have fun with other golfers and stand a chance to win prizes as well.
If you're keen on hosting tournaments and want to use the Deemples handicap system feel free to reach out to us. Comment below if you have any questions.
Happy Golfing!!!