I've played golf in Malaysia on and off for about 10 years now, and love good and cheap golf clubs in Malaysia. Staying at the heart of Klang Valley – Petaling Jaya, and being playing here for a while, I've learned to filter out what's good, what's bad, what's expensive, what's cheap, what's near, and what's far, so these are all considerations when I choose where to play.
Aside from price, there is no one particular attribute that's more important than the other for me. I normally go for courses that are around the RM100 range, and these are mostly possible on weekdays mornings and Weekend afternoons. Weekday afternoons are normally at RM150, and weekend mornings are usually at RM200, so I try to avoid them. The courses below are all within these prices.
My personal choices (in no particular order):
Seri Selangor Golf Club
Kelab Golf Perkhidmatan Awam (KGPA)
Bukit Kemuning Golf & Country Club
Nilai Springs Golf & Country Club
Kelab Rahman Putra Malaysia
Impian Golf & Country Club
Location: Super near, located in Kota Damansara, right next to the more famous and expensive Tropicana. So a breeze to get to. Instead of traveling through traffic and tolls, you're at golf within 15 min from anywhere in PJ.
(image: Seri Selangor)
Number 1 public course in Malaysia
Quality: Good most of the time. Challenging indeed, but both the course and clubhouse are undergoing major renovations to give us golfers even more bang for the buck.
Also right smack in the middle of PJ and KL, yes this course borders the 2 cities and is the neighboring course of the more famous TPC Kuala Lumpur, which hosts the CIMB Classic, Sime Darby LPGA, and many other international golf events.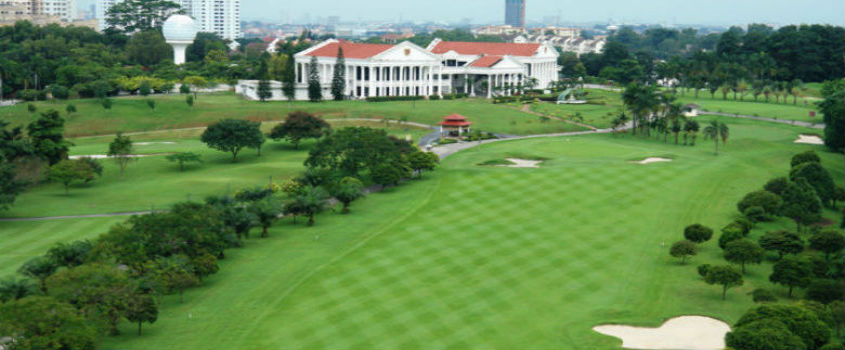 (image: golftripz)
Facilities: Driving range and chipping and putting greens. 3x 9 holes that are amazing in quality for their price.
Slightly further, but we like to come here either weekday mornings (you'd be against the traffic heading to work) or weekend afternoons. The golf course is super easy and forgiving – WIDE fairways!! and the food at the restaurant is AMAZING. If you're in a group of 4, go for the set menu with the curry fish and Kam Heong chicken, but if you're just alone, get the Kam Heong Chicken ala carte setting. You won't regret it.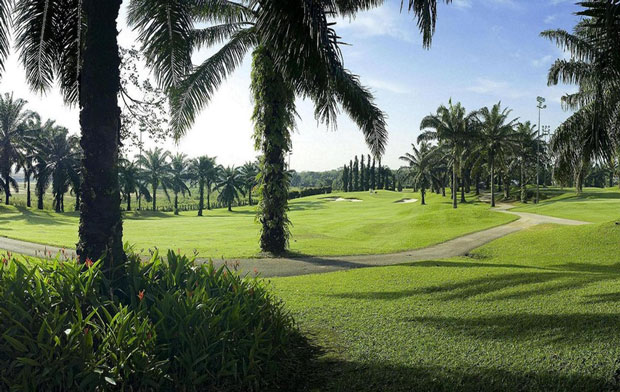 (image: Golfsavers)
Even if you had a bad golf day, you'd definitely have a good meal.
Being one of the cheap golf clubs in Malaysia, they have done away with the golf card partnerships with AGSSG and AGN, since Bukit Kemuning provides already low enough prices for golfers to enjoy.
They also own Amverton Cove Golf & Island Resort, which is at Pulau Carey near Klang, which ALSO runs the same kitchen 🙂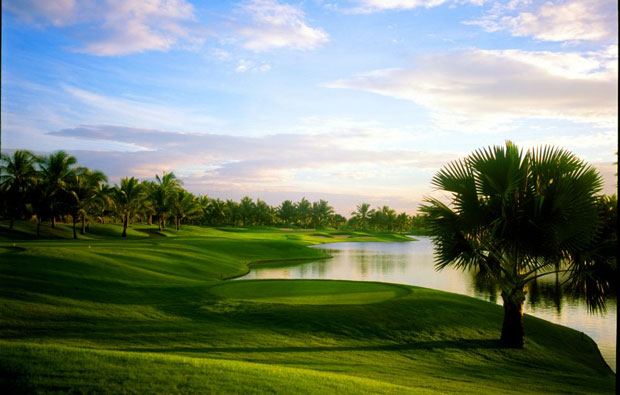 (image: golfsavers)
This one is quite a distance – give about 50 min to arrive here from PJ/KL. However, being right next to the North-South Highway, it isn't a hassle to get to. 3x 9 holes, that really give you a resort feeling that you're away from the busyness of the city (because you really are). Course conditions are good, and the air somehow is slightly cooler. The food though is a bit more expensive, but hey you wouldn't come here all the time, but if you're already there, then whatever-lah. The pro shop there is also always stocked with good deals!
I loved to play at this course just because access to it was limited to guests, but now they have opened it up a bit more but not many people know about it being more open. KRPM is a members course so weekend play is not possible but on the occasion that you can get a weekday game in, they have good rates, 2x challenging 18 holes on cow grass (yes you have to make sure you really hit it), and the restaurant food is good and super reasonable in price! Not super far from PJ, just a bit more north. But worth it for weekdays.
Things are just better when you're not allowed to play all the time 🙂
They also have the 2nd most difficult hole in Malaysia!
Take the Federal Highway east all the way till the end, and you arrive at Impian Golf & Country Club, another cheap golf club in Malaysia. For its price, the course conditions are one of the best in Klang Valley. Full length 18 holes here, the PGM Q-school is held here, and they also have a chipping and putting green.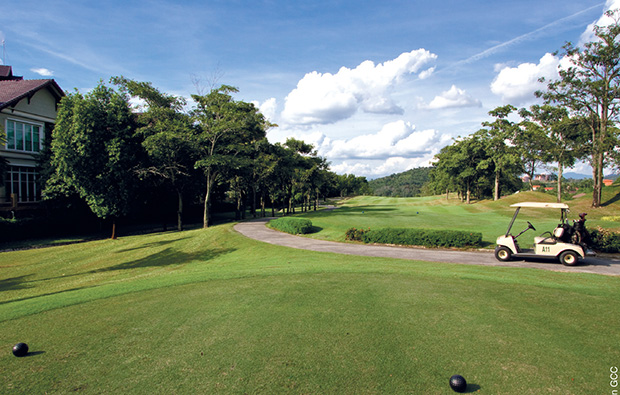 ---
Summary for good and cheap golf clubs in Malaysia
These are my to go places for cheap golf clubs in Malaysia when I'm in KL, just because I like to golf, but I don't like to spend a bomb too. Now you know you don't have to spend a bomb to enjoy golf in KL! The usual suspects for KL are normally Saujana, Tropicana, TPC KL, Glenmarie – which all run at about RM400–700 per person on the weekend, so much for us standard mortal golfers. 🙂
If your golf buddies can't make it to KL/Malaysia with you, you can use the Deemples golf app, a golf app that connects you with other golfers in Malaysia, Singapore, Indonesia, the Philippines, and Brunei. Malaysia is the most active market at the moment for Deemples, so finding playing partners is never a problem!