Golf is a popular game that needs a great deal of hard work and effort. If you are new to the game, because of the sheer number of difficulties, you could end up quitting at the start. In this sport, the best golf drivers play an enormous role, and technology is evolving so rapidly that most people cannot keep up with it.
Each company makes bold statements that its brand is the best one. But it is you who must determine which is the best golf driver for you. Following are 5 Best Golf Drivers of 2021, picked by us just for you.😊
5 Best golf drivers of 2021
The first driver is the TaylorMade SIM 2 MAX D Driver. This driver was made with the thought of generating the maximum speed possible with very least amount of drag on the clubhead. Just like sports cars, we know that drag is not good for anything that wants to produce a lot of speed.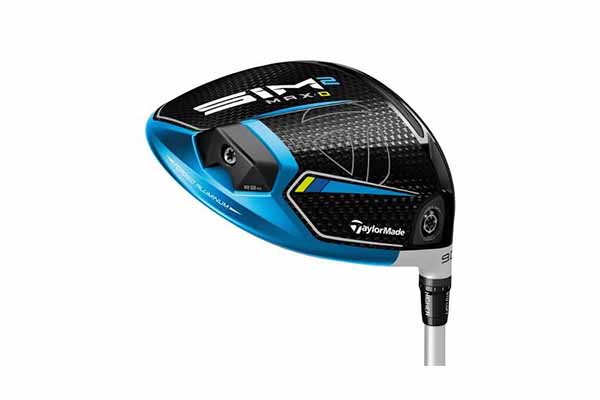 Features:
It has an inertia generator feature that helps lower the centre of gravity of the club to promote higher launch and increase forgiveness
Twist Face Technology, adjustable club face angle
Unique aerodynamic design to have less drag
Attractive and distinctive white, black and blue colour theme
Comes with a Fujikura Ventus Blue 5 or a Mitsubishi KuroKage Silver V5 60 stock shafts
The best Titleist drivers often comes with complete packages and the TSi3 carried on that trend. Thanks to the new aerospace grade titanium face, redesigned aerodynamics and stability, tour players flocked to the TSi3 when it came last autumn. This driver has a compact, pear-shaped outline and a new SureFit CG Track placed around the rear skirt. This allows the players to adjust their shot shape.
Features:
Adjustable centre of gravity (CG) at the back to the driver's head
New addition to the ATI 425 Aerospace titanium with "super strong" face
The TSi3 drivers comes with the "Dynamic Distance" slogan that helps create consistent ball striking because of the club face and adjustable CG.
No stock shafts
Only featured shafts or premium featured shafts that you can choose at the manufacturer's website or purchase at retail.
Callaway Epic Max is the successor to the Epic Flash driver that features the Jailbreak Technology and the AI Speed Frame. You will get both features on this new Epic Max driver. This will help generate maximum power based on your swing of course.
Features:
The Jailbreak Technology that has been strengthened by four connection points behind the face of the club
Adjustable weights to shift CG at the back to the club head.
Cyclone shape driver head
Stock shafts come with 2 options.

HZRDUS Smoke IM1O (50g and 60g)
The Cobra is one of the best drivers in 2021, it has the best value for money and is the cheapest. The 360 Aero Technology from Cobra utilises lightweight polymer crown trips and titanium sole trips positioned around the F9 Speedback clubhead relative to the direction of airflow, further helping to reduce drag. The first of its kind is the ground-breaking combination of low CG and an aerodynamic head, resulting in more distance from faster clubhead speed and decreasing spin.
As in previous Cobra clubs, all is present in the 2019 Cobra F9 Speedback range features Cobra Connect Powered by Arccos, the award-winning connected golf device that allows smarter, data-driven decisions to be made by players of all skill levels. The distance and accuracy of each shot are automatically registered by electronically embedded sensors in the grip, so golfers can monitor their improvements round-to-round. In the Cobra King F9 Speedback driver, the yellow and black colour scheme will take centre stage, but there's a second colour called avalanche, too. It's almost the colour of snow, not pure white altogether.
Features:
1. Aerodynamic clubhead
2. You will get a low deep CG
3. Amazing speed and distance
4. CNC milling facilitates precision across the face
5. Good option of Adjustability
The PING G425 driver series comes with a MAX, low spin technology and straight flight technology. Their MOI (moment of inertia) ideology of not cutting corners or lose forgiveness in clubs is well represented in their G425 series.
Features:
Ti9s+ face that they have not changed from their previous models because they have not found any fault or performance issues with this face.
Dragonfly Crown that features the aerodynamic-enhancing turbulator crown believed to have been optimised to its maximum potential which is why they have not made any significant changes in them
Rough face texture that will reduce spin by around 200 rpm
It has a back CG weight position to help compensate for the increased dynamic loft
High-launching characteristics
Stock shafts come with 4 options

High launch/ high spin: PING ALTA CB Slate

Mid launch: Mitsubishi Tenshi Raw Orange

Mid-low launch: Aldila Tour Green

Low launch/ low spin: Aldila Rogue White
Summary
Here are the Top 5 best golf drivers for 2021 and all of them have one thing in common, and that is they all promote to help with your distance and accuracy.
There is some truth to that, however, it is also important to know which driver suits your swing the best. We have listed down the important features that each driver provides and you should be able to look into all of them and try on a driving range or with a swing simulator in the golf shop before you purchase.
So start golfing using Deemples Golf app and we will make sure you never have to play golf alone!
You can also check out the content – 5 Best Golf Balls of 2021, to find out the right balls for you!!!😁🏌️