In the 21st century now, we are in the digital age of modern technology. The way things are done are so much different compared to the past. From being able to hail cabs to ordering food through an app on our phone.
Although, nothing beats being able to find golfers on our phone.
There are so many opportunities to learn things online. Golf coaching could be done now remotely online like never before. There are countless golf coaches on the internet.
What you can find on the internet such as YouTube or Instagram include things like:
Remote coaching services
Tutorial videos
Insights and detailed explanations to golf swings
Unfortunately due to this pandemic and for us in Malaysia, we are in our third phase of the MCO. Thankfully for technology, you can still work on figuring out your golf swing. Being able to let a golf professional analyze your swing and provide you feedback can be very helpful to your game.
Here are some of the online golf coaches out there:
Online Golf Coaches
The iconic duo in the golf coaching industry. They are PGA Professionals Piers Ward and Andy Proudman from the UK. You might recognize them from TaylorMade promotional videos or have stumbled upon them on YouTube. Fans also call them their favorite golf couple as they always appear wearing matching clothes!
They have been on YouTube forever with golf tutorials dating back 11 years. Now they are one of the biggest golf channels on YouTube. Andy and Piers deliver fun, innovative, informative golf content to keep viewers entertained and help elevate their game by taking it to the next level.
Furthermore, if you like their content and want to have online lessons, they offer a wide range of coaching plans
You can check them out on the meandmygolf website!
Marijan Mustac (MM) is a member of the German PGA. MM incorporates science and experimentation coupled with the wisdom and guidance that he has developed over the past 10 years he spent studying and learning from world class coaches.
The @mmgolf channel on Instagram is growing and he produces insightful and quality content. You will be able to see how his students progress from his coaching on it with before and after videos. Here you can identify the changes they go through. Furthermore, MM also explains the golf swing in a very technical way therefore you can understand what is going on when performing them.
Mistakes amateurs make
Drills and exercises to cure the mistakes
These videos are also accompanied by visuals which could help you understand what is right and wrong in the golf swing. Do check him out on his Instagram and if you are interested in remote coaching you can message him on Instagram to enquire about it.
MM is also located in Malaysia now. He coaches at Impact Golf in KDE. If you are about and want to find him for physical coaching you can head to Impact Golf too!
PGA Professional Rick Shiels is from Bolton, UK. Shiels became the world's most subscribed golf YouTuber in 2019 after his 8 years on YouTube. In June 2020, Shiels became the first golf vlogger to amass 1 million subscribers! As of now, his channel has 1.6 million subscribers.
Rick Shiels gained notoriety for his informative golf equipment reviews. This included illegal golf equipment and clubs that we never see people use, such as the swingless golf club. His videos are filled with personality and fun along with informative guides on learning the game of golf. On his channel, you are able to find a range of videos.
Unfortunately, to our knowledge, Rick Shiels does not offer remote coaching services but maybe his videos are able to help you throughout your golf journey. So if you want to sit back, relax and watch swing help videos on YouTube, Rick could be your guy.
Cogorno has spent nearly two decades building his reputation as a highly respected Performance Golf Coach. His YouTube offers a wide range of instructional videos which can help you if you are struggling with your swing. He also guides you on how to fix them with drills and exercises you can use. Videos such as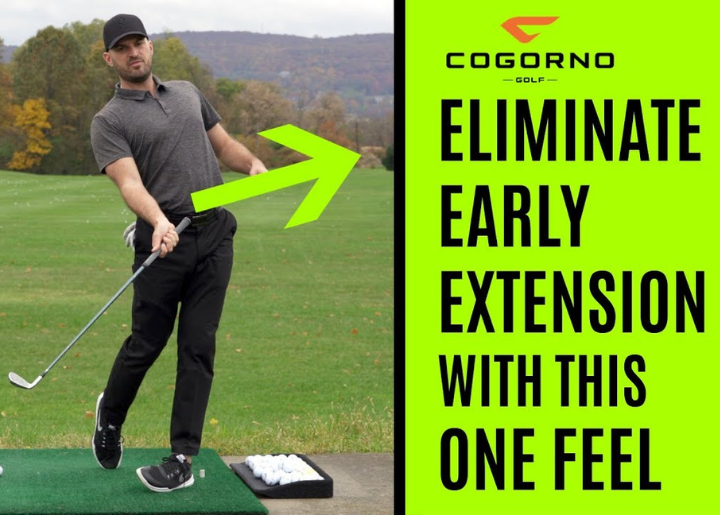 On top of that, on his Instagram, you can find quick instructional golf tutorial videos and drills to do. Moreover, Cogorno also launched his website cogornogolf in 2018.
If you are interested in taking remote online lessons, you could check it out. By subscribing to the online lesson service, you are able to get your swing analyzed every month and get a custom video feedback session with a practice plan to help you reach your goals.
Summary
Well here are 4 golf coaches you could check out and reach out to if you are interested in doing remote lessons. I know everyone is anxious and excited to start playing golf but everyone's health is important! Hopefully the Covid-19 cases will drop and we will be allowed out to play golf or go for physical coaching.
If you are a new to golf, you can check out our Introduction to Golf so you would have an idea of what golf is and where to start! Furthermore, here's an article to guide you on how you can Maximize your driving range practice. This way you can improve and show your friends how good you are at golf!
Speaking of showing your friends how great you are. Imagine if you've put in all this hard work in practice but your friends are not available to play. If that's the case, do not worry. Deemples is a golf app designed to help golfers find other golfers to play with. You will never golf alone anymore! Download the Deemples app and host or join games today!