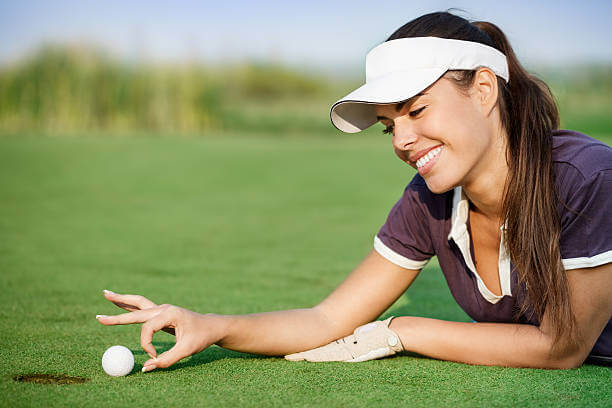 04 Dec

Golf cheaters – how they make a beautiful game ugly

No one likes a cheater. But if the doomsday prophecies of an ex-caddie are anything to go by, golf cheaters are more common than you might think.

While golf cheaters continue to give the game a bad name, Vijay Singh's former caddie Kip Henley revealed in an interview with Golf.com that "cheating happens almost every single round" on the PGA Tour.

"Cheating happens almost every single round," said Henley. "If people think there's no cheating out there, they're crazy. Some of it is intentional, some of it is just ignorance.

"If a caddie is paying attention and understands the rules and knows what the guy is doing, and sees the situation setting up and then quietly pays attention without them realizing you're paying attention, you'll see a lot of stuff."

The thing is that if golf cheaters are even common in something as serious as the PGA Tour, then it's more than likely that the person who plays leisurely will come across some cheaters as well. But why is cheating so common in golf?
Golf cheaters and their motivations
Protecting their reputation
One possible reason is that golfers have built up a reputation for how great they are at golf. If that's been nothing but talk then they'll have to protect that reputation.
"Cheating is one easy way to ensure their reputation stays intact and pristine while they play."
Improve the Handicap
The thing about the handicap is that it determines how many strokes you're allowed for each hole. Some golf cheaters intentionally play worse than they are and inflate their handicap index. In turn, this increases their chances of doing better in a golf tournament.
Ego
This sort of ties in with the first motivation "reputation".
"Some golfers who find themselves routinely cheating may have a hard time admitting they're simply not as good at golf as they believe they are. So they cheat to improve their scores and make themselves believe that they're as good as they say they are. Cheating provides an easy way to accomplish this goal by taking a few strokes off each hole or game they play."
Golf cheaters – business cheaters
As early as 2004, Sal F. Marino, chairman emeritus of Penton Media Inc, wrote an article on Industry Week about how those who cheat in golf are more likely to cheat in business as well.
In the article, he cited a study involving more than 400 business executives. Asked if they cheated at golf, 55% admitted they did. More than one-third of the admitted cheaters said they also lied in their business practices.
"To me, this raises a broader issue: the public's concern about business credibility. I see this concern as only part of a much bigger one: the issue of today's morality and value standards," Marino said.
Marino makes a valid point. But Henley's revelation on the amount of cheating that actually happens in golf draws a scary conclusion as well. If cheating is so rampant among golfers then some retrospective needs to be taken place here: what kind of people are drawn to golf?
How you and Deemples can help
Golf in itself continues to be a beautiful game but its cheaters also continue to turn it ugly. We at Deemples want to attract the right people to golf and allow them the opportunity to golf more. That's why we created the fairest handicap system available to date.
At the end of your game, you can key in your playing partner's adjusted gross scores after applying equitable stroke control, but you cannot key in your own scores. Once you have at least 5 scores submitted by others on Deemples, the app will then calculate your handicap index and revise it every time a new score is submitted. This allows you to have a most trusted, peer-reviewed, peer-inputted, peer-approved handicap which you can apply to all your golf games.
But you need to do your part as well. Get all of your friends to join Deemples so that we can have more and more golfers playing fair games together BY THE RULES! Let's keep the golfing world beautiful, one golfer at a time.🏌️‍♂️